Join us for this fun Mini Dance Camp inspired by the movie Frozen II.  We will dance, play games, create crafts and have photos made with Elsa and Ana. This camp promises to be an Artic Blast of Fun!  Let your child channel her inner princess and "Let it Go" at MMDA this summer.
Ages 3 – 8
June 9 – 11
Madison Location – 110 Homestead Drive
Cost-$75
Class Times:   3-5 Year Olds – 10:00 AM – 11:30 AM, 1:45 PM – 3:15 PM, 3:45 PM – 5:15PM
                        6-8 Year Olds – 11:45 AM-1:15 PM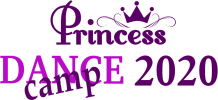 Treat your child to a week of fun and fantasy at MMDA's Princess Dance Camp. Your child will live the life of  royalty as they explore the world of imagination through dance. Students will participate in creative movement activities and will learn and review fundamental ballet and tap steps as they dance to all their favorites from The Little Mermaid, Snow White, Sleeping Beauty, Moana and Cinderella. Their princess dreams will come true as they enjoy dressing up, eating royal treats, creating crafts and attending a magical tea party. All princesses will receive their very own princess scrapbook full of memories that they have created themselves. The   magical week ends with an in-class performance for family and friends. Let your child be a princess for a week!
Ages 3-7
July 6-10
Location: 110 Homestead Drive, Madison
Cost: $150
Class Times:
3 & 4 Year Olds:     10:00 AM
                               11:30 AM
                                 2:30 PM
                                 2:45 PM
                                 4:15 PM
5 & 6 Year Olds:       9:45 AM
                                 1:00 PM
6 & 7 Year Olds:     11:15 AM
Summer Intensive
MMDA's Summer Intensive offers unparalleled dance training for dancers ages 8 and up.  The curriculum offers serious students the highest caliber of classical ballet training, complimented by classes in modern, contemporary, jazz, progressing ballet technique and hip hop.taught by professional guest teachers from across the country.  Lectures are presented on nutrition and injury prevention.
July 20 – 31
Ages 8 – 18
Location: 110 Homestead Drive, Madison
Cost:  $275 one week
      $475 two weeks
Intensive Times:
Ages 8 – 10:    Noon – 5:00 PM
Ages 11 – 18:  9:00 AM – 4:00 PM
Tags: