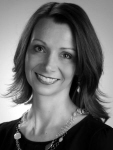 While growing up in a military family, Crystal Skelton studied ballet across the country at schools including the Virginia Ballet Company, Pacific Northwest Ballet, Dance Aspen, and School of Ballet Omaha, where she also was a Trainee with the Ballet Omaha professional company. Skelton then attended the University of Oklahoma on dance and academic scholarships where she studied under Mary Margaret Holt and received a BFA in Ballet Performance. Ms. Skelton was the recipient of the 1997 Outstanding Senior Award in the OU School of Dance. Crystal then joined the Cincinnati Ballet and performed roles including The Snow Queen in The Nutcracker, The Lilac Fairy in Sleeping Beauty, and The Captain in Lew Christensen's Con Amore. In 2000, she joined Ballet West in Salt Lake City, but was forced to stop dancing due to injury. Since that time, she has been on the staff of the Jillana School summer workshop, was the Assistant Artistic Administrator for the USA International Ballet Competition in Jackson, the Director of Marketing and Box Office for the Mississippi Symphony Orchestra, and has taken the Stott Pilates matwork certification course. Ms. Skelton has been on the MMDA staff for nineteen years. She is also the Assistant Artistic Director and Apprentice Teacher for MMB. In 2010, her choreography was chosen to appear on the Emerging Choreographer's performance at the Southeast Regional Ballet Association Festival in High Point, NC. In 2011, Ms. Skelton was appointed Executive Director of MMB.
---


Professional hip-hop dancer/choreographer Roger L. Long and dancer/vocalist Tena Long, also known as the power-duo of hip-hop, have been collaborating for over seven years. They are known as the innovators behind the Choreorobics Dance-Off! Dance athletics training program that was started in 2001 as the first, and now is the longest-running, hip-hop training program in the state. Both have been certified as group fitness instructors through Interactive Fitness Trainers of America (IFTA).
Roger was inducted in Marquis' Who's Who in America in 2002 for accomplishments in the arts and has choreographed productions for stage at festivals and events throughout the region. With his choreography and the couple's coaching, select students have won Star Search and Apollo national competitions and numerous state talent contests.
Tena, a native of the Bahamas, received her B.A. from Belhaven College in 2002. Roger and Tena are also the owners of Go Long Productions (est. 1999), an arts production company based in Ridgeland that provides choreography services for video, stage, and competitons, along with visual art services.
---

Andrea Tyre's ballet training includes Corpus Christi Ballet, Joffrey Ballet, Pittsburg Youth Ballet, and the Tuzerdancenter in Dallas, TX. She was a recipient of a dance scholarship at Southern Methodist University in Dallas. Andrea is a former professional dancer with Ballet Magnificat and also served as the lower school director at Ballet Magnificat. She is a former faculty member of The Northshores School of Dance in Covington, LA and The Springs City Ballet School in Colorado Springs, Colorado.
---

Mr. Kegler began his dancing career after studying at New York University. While in school, Erik was an awards recipient in choreography from the Arts Recognition and Talent Search, as well as being a three-time Gala Award recipient at the American College Dance Festival. Erik danced professionally with The Cleveland-San Jose Ballet and The Cincinnati Ballet where he performed principal and soloist roles in many classical and contemporary pieces. Mr Kegler is best known for his World Premiere of the role of Peter Pan in the ballet by the same name. After leaving Cincinnati, Mr. Kegler worked with companies such as Ballet West, Ruth Page Foundation and Boca Ballet, as well as starting his own company, Visage, which toured and performed with symphony orchestras across the country. With Visage , Erik and his dancers performed with the Houston Symphony, Lima Symphony, Florida Symphonic Pops, as well as touring with pianist Danny Wright. Mr. Kegler has also worked in Vienna, Austria, where he performed and choreographed a PBS special at the Hofsburg Imperial Palace, which aired nationally. Erik has an interior design degree and owns his own design firm in Jackson.
---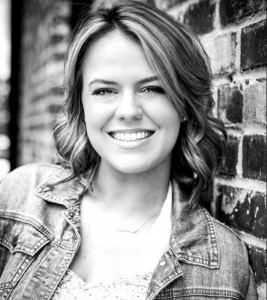 Growing up in Dothan, Alabama, Bailey Bradshaw danced as a company dancer with Southeast Alabama Dance Company (SEADAC) for 6 years and with the competition team at Dothan School of Dance for 8 years which included choreographing and performing several solos. She performed lead roles in several ballets, including Arabian pas de deux and Snow Queen in The Nutcracker, Tinker Bell in Peter Pan, and multiple soloist parts in the production of Frozen with SEADAC. She also attended and performed at the Southeast Regional Ballet Association (SERBA) festivals  several years. Throughout high school, she attended Ballet Magnificat Summer Dance Intensive 3 years and Nashville Ballet Summer Dance Intensive in the Pre-Professional program at the end of her senior year.  Currently, she is a sophomore at Belhaven University studying Music and plans to get her masters in Music Therapy and Applied Behavioral Analysis (ABA) Therapy with dreams of working with children on the Autism Spectrum.
---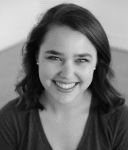 Bonnie is from Arlington, TX. She's always had a passion for ballet and began teaching in high school. She danced with prestigious ballet schools in the DFW area including Texas Ballet Theater. In high school she danced roles such as The Sugar Plum Fairy in the Nutcracker, Bluebird in Sleeping Beauty, and Kitri's Friend in Don Quixote. She also danced with the Texas Ballet Theater company in their seasonal production of the Nutcracker. In addition to dancing ballet, Bonnie also gained experience in musical theater productions and trained in other styles of dance such as jazz, contemporary, tap, and partnering. She received her B.M. degree from Ouachita Baptist University in 2020. She is currently working with Ballet Magnificat! in Jackson as a trainee. She's taught at many schools and children's theaters in Texas, Arkansas, and Tennessee, as well as choreographed for schools and projects in her time at school. She seeks to connect her passion with the purpose of teaching artistry to children, as well as watching their confidence increase through the process.