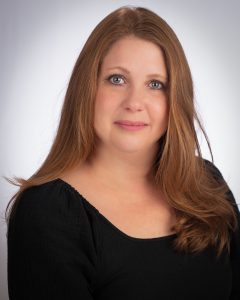 Olivia Holmes Maley – Executive Director
Olivia Holmes Maley graduated from the University of Mississippi with a bachelors degree in Liberal Arts in 1998. Upon graduation, she began work with the State of  Mississippi's Legislative Budget Office where she worked to analyze and make recommendations supporting a balanced budget to the Joint Legislative Budget Committee. After her time with the State, Olivia joined the staff of Covenant Presbyterian pre-school where she worked daily with special needs children. In 2014, she joined Miller Land Company working with oil and gas mineral rights.
Olivia has a passion for the community having served with the Junior League of Jackson for 8 years. In addition, she was a member of Pear Orchard Presbyterian's Sonbeams team. In 2015, she joined the board of directors for the Mississippi Metropolitan Ballet and since that time has actively worked to support the organization's mission and  enhance its growth.
Olivia is married to Brad Maley of Jackson and they have two children: Holmes (20) who is currently attending the University of Mississippi and Hart (16) who is currently attending Jackson Preparatory School.