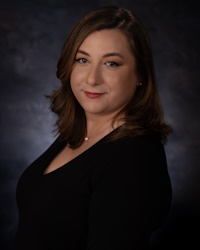 Amanda Kibble – Executive Director
A Mississippi native, Amanda Kibble has cultivated a career in the arts through determination and enthusiasm. After receiving an undergraduate degree from Belhaven University in Journalism, she worked as a paralegal for Renfroe & Perilloux, PLLC before moving to Washington, D.C. While in D.C., she had the opportunity to work along side scientists at the Smithsonian National Zoo and at the Migratory Bird Research Center.
Upon returning to Mississippi, she began a violin company with over 20 years of experience as a violinist where she taught children and adults through the Suzuki method. While maintaining her violin company, Amanda went to work for the Mississippi National Guard (MSNG) in Public Affairs (PA). This position gave her the opportunity to work not only in PA, but it also gave her exposure to contracts and editing technical grants.
She received a Letter of Commendation from the Adjutant General, Major General Janson D. Boyles for her work on the Integrated Management System document under Col.(R.) Chris Scott. During 2020, Amanda left her position at MSNG to pursue opportunities to write a children's book and to be an independent brand consultant where she developed the marketing departments for companies.  In 2022, Amanda began her journey toward her M.B.A. at Millsaps College and was selected as one of the recipients for the Allison Coggin Lee scholarship.
Amanda's goal for her career is to advocate for children of all socioeconomic backgrounds so they may have the same opportunities as other children in the arts, in education, and use the lessons learned through the arts to become strong leaders in their communities. She is also the wife of a Soldier and the mom of an incredible little boy.