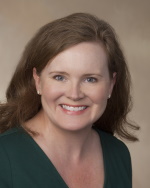 Janet Shearer – Executive Director
Janet Shearer is a Laurel, MS native. She holds degrees in Nutrition and Dietetics from Mississippi State University and the University of Southern Mississippi. Before becoming a full-time mom and volunteer, Janet served Blue Cross & Blue Shield of Mississippi as the first wellness coordinator, developing and implementing the company's Healthy You! Wellness program. She also penned the weekly Food and Fitness column for The Clarion-Ledger.
Janet brings a wealth of experience in volunteer and non-profit management to Mississippi Metropolitan Ballet. She has been a member of the MMB board of directors since 2011 and served the MMB guild as president and backstage chair. In 2013, Janet served as the volunteer coordinator for the Southeastern Regional Ballet association Festival hosted by MMB. Other positions held include USA International Ballet Competition volunteer coordinator, Ann Smith Elementary PTO president, Ridgeland High School public relations chair, Mississippi Oil Painters Association secretary, and Mississippi Dietetic Association statewide spokesperson.
Having studied dance, piano, vocal performance and visual art throughout her life, Janet is passionate about art making and art education. She is a professional oil painter and enjoys depicting ballerinas in backstage and rehearsal scenes. Her talents are often utilized in painting sets, making props and designing headpieces and tiaras for MMB.
Participation in the arts is a Shearer family affair. Janet's husband Dale is president of the MMB board. They have two children. Mary Kate is a MMB alumna studying ballet at the Indiana University Jacobs School of Music. Sam is a film student at Savannah College of Art and Design.